CONVERSE #MADEBYYOU PROJECT / GLOBAL CAMPAIGN
SHORT FILM MADE FOR THE CONVERSE #MADEBYYOU PROJECT
Rolling with the homies'
Rolling with the homies' is part of the #Freethenight exhibition by Annin arts gallery The show features 24 large-scale photographic works - arranged in the alcoves of Westminster tube station. The pieces celebrate the capital's rich history of arts and culture and capture a range of perspectives on the night time.
Prints Charming: Kevin Morosky X Oh My Love
Visual artist and photographer Kevin Morosky has collaborated with East London label Oh My Love on a capsule collection of printed clothing.Created by Morosky, the print features flamingos and pineapples, symbols of core themes that run deep in Morosky's work: love and women. The Flamingo is an homage to American artist Don Featherstone, who in 1957 created the plastic pink Flamingo, one of the most famous lawn ornaments in the U.S.A. Don and his wife Nancy have been dressing alike for over 35 years. Morosky says: "I love that this old couple go fabric shopping together; creating matching shirts and dresses not for fashion, but for love." The Pineapple, meanwhile, transports Morosky back to childhood summers and visits to Brixton Market to buy the very same fruit; hazy memories of hot summer days, cold drinks, shorts, and, most importantly, the women who raised him – his Mother, Aunt, and Grandma. "Women are everything, which is why Oh My Love was the perfect collaboration. Women are Gods; it's about time we all started to admit this, and celebrate it!" The print has been made into a loose fitting playsuit, a wrap-over dress and a co-ordinating t-shirt and shorts set that were all manufactured in London. The capsule collection launches online at www.ohmylovelondon.com and selected TOPSHOP
#MYNAMEIS
Lateefah Smith by Kevin Morosky
"My name is Lateefah Smith… Lateefah isn't a ghetto or 'urban' name, whatever that means. It's a North African name that means gentle and pleasant. Smith comes from my great great great Grandfather who was a blacksmith on a plantation."
Chang Jian Wen by Kevin Morosky
"My name is Chang Jian Wen, Im not related to Bruce Lee. I'm far from rich, my mother and father worked two jobs each and saved so I could study here"
Location : 178 Westbourne Grove, W11 2AD - Billboard no 1458
#MYNAMEIS is a public exhibition investigating the importance of names, the perception they give and the burden they may carry. Consisting of five works, each located on a billboard in various locations throughout London, the pieces encompass varying ideas on the assumptions and stereotypes that are associated with a name.
My aim with this work is to start polite conversations about each others cultures. No more assumptions. Everyone should be outraged by any type of attack or phobia on any group, Not just the victim and the racial or religious background they have been pigeon holed to. Everyone should be offended by Mark Duggans treatment, not just black people from Tottenham, similar, not only woman should be disgusted that we live in a society that urges them to cover up rather then tell men and teach boys to show more respect.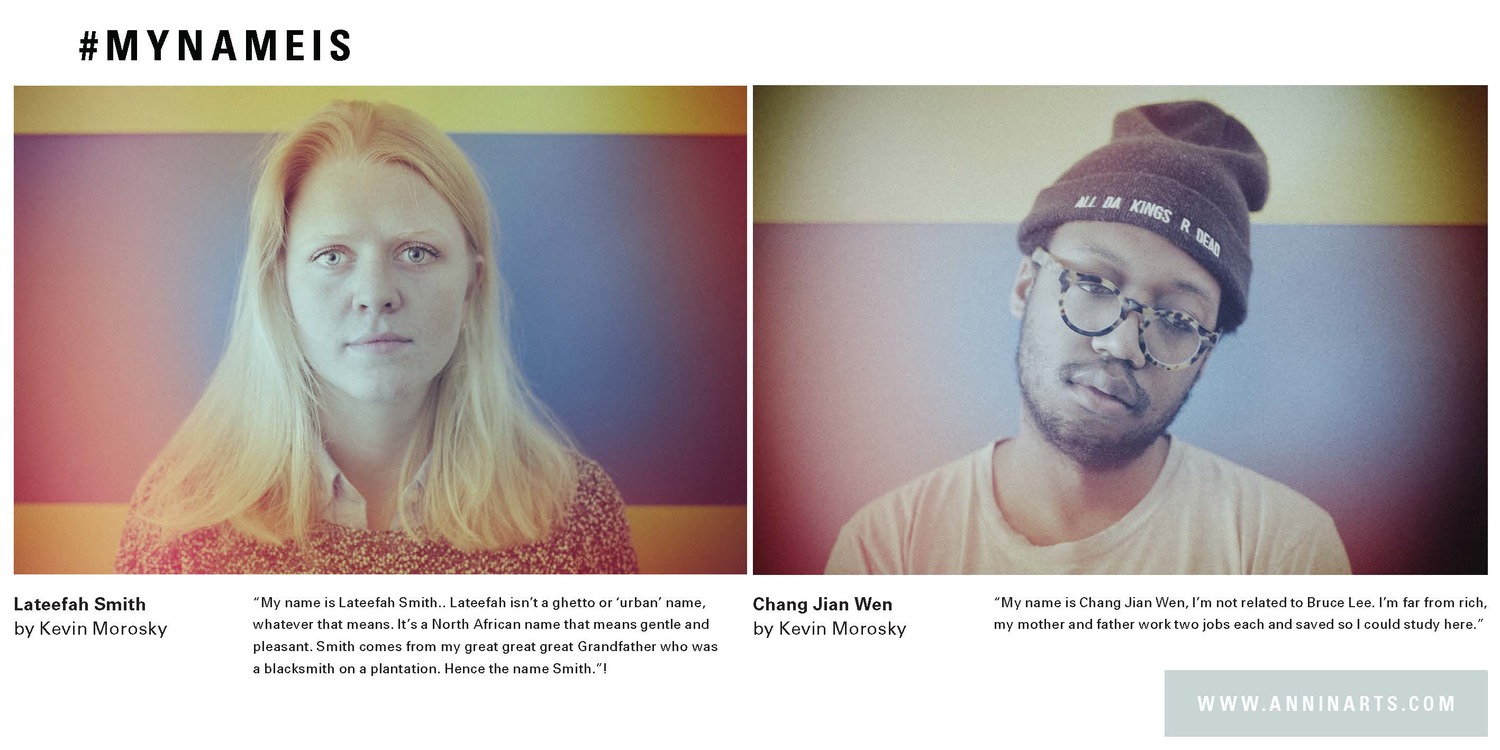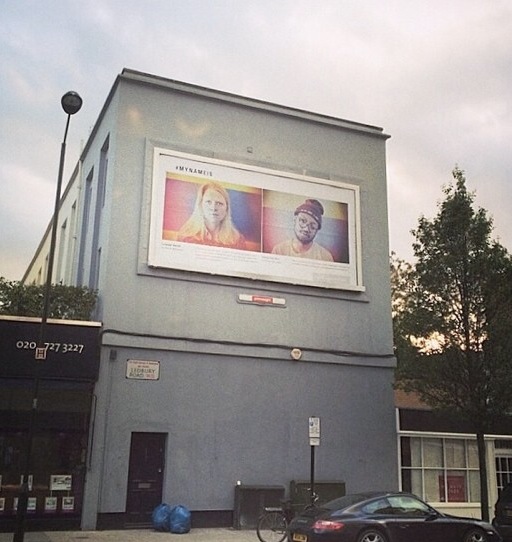 GRIND LONDON x MOROSKY

Grind London, Bounty and Kevin Morosky have teamed up to design The Forbidden Dance capsule T-shirt collection

Celebrating the taboos of modern life that we're all shaking a leg to, The Forbidden Dance hangs around five playful scenes tagged by lines like 'Never Been To Compton But Have Seen Boyz In The Hood,' 'Lambada – That's The Forbidden Dance' and 'Poom Poom Wrecker.' Each shot has been captured by Morosky.

Grind had been following Morosky's photography and immediately recognised a perfect fit between his aesthetic, and their own Forbidden Dance concept.

"So much of what people do these days is seen as wrong through the eyes of others," says Grind's Youssef Metwali, "whether it's society, the law or the media breathing down your neck. The truth is, we're all performing The Forbidden Dance; some of us have been at it our whole lives with no signs of fatigue."

All 5 designs are available to buy from Grind's online store.